26 May

How to Choose a Suitable TV Bracket
Mounting a TV on the wall instead of placing it on a TV stand can help you save valuable space, as well as give the room a sleeker, more sophisticated look. Depending on the method of installation, you can also adjust the height and distance of your TV to fit your exact preferences. Hence, it is no surprise that many households are now opting to mount their TV on the wall for a more enjoyable viewing experience.
One of the most important steps in the process of TV mount installation is choosing the right TV bracket to hold your TV. In this article, we will explore the different types and functions of TV brackets, and give you some tips on how to select the one most suitable for your mounting needs.
A TV bracket (also known as a mounting plate) is a device in which your TV will be placed in to prepare it for mounting. The bracket is drilled into the wall such that it can support the weight of your TV. Depending on the model of your TV, you may want to consider certain types of TV brackets to maximise space efficiency and viewing pleasure.
What are the different types of TV brackets?
There are several different types of TV brackets, each with their own design and function. However, most TV brackets can be fitted onto flat-panel TVs. Generally, there are three main types of TV brackets that you can use: fixed, tilting and articulating. We will explore some of the functions and benefits of each type.
As the name suggests, fixed TV brackets (also known as flat TV brackets) mount your TV onto the wall without any room for movement. This is the most basic type of TV bracket, and usually the easiest to install. Fixed TV brackets mount the TV as close to the wall as possible, leaving only a bit of space to install cables behind the TV. The main benefit of this type of TV bracket is that it allows you to maximise the space in your room the most.
Tilting TV brackets are similar to fixed TV brackets in many ways. However, the main difference between the two is that tilting TV brackets allow your TV screen to be tilted downwards while remaining attached to the wall.
This type of TV bracket is often used in situations where you may need to mount your TV higher than normal, perhaps due to limited wall space. Tilting the screen downwards will then create a more comfortable viewing experience. For this reason, tilting TV brackets are commonly used in public areas such as shop fronts and waiting rooms.
The third and final type of TV bracket is the articulating TV bracket (also known as full motion TV brackets). "Articulating" means that the TV bracket allows for a wide range of movement, and you can change the position of the screen at any time to suit your viewing needs. It can also be useful for saving space; for example, using the articulating TV bracket, you can pull out the TV when you want to watch something and push it back against the wall after you are done.
However, because it allows movement, the articulating TV bracket is the hardest type of bracket to install. It is best to engage a professional TV installation service to ensure that it is done safely and correctly. Yi Leng's TV mounting experts can assist you through each step of the process, from choosing the best TV bracket for your needs to installing it in your home and troubleshooting common issues.
What should I consider when choosing a TV bracket?
Now that we have familiarised ourselves with the different types of TV brackets, we must now understand the different factors involved in choosing the most suitable TV bracket for your TV. These include:
The Video Electronics Standard Association (VESA) is an organisation that defines standards for computer and TV screen displays and monitors. How this works is that on the back of your TV, there will be 4 holes that allow you to attach the TV to the TV bracket and mount it on the wall. The VESA standard for your TV is determined by the distance (in millimetres) between the two horizontal holes and the two vertical holes. For example, if the distance is 400mm, the VESA standard will be 400 × 400. The most common VESA standard sizes are 200 × 200, 400 × 400 and 600 × 600.
Hence, it is crucial that you ensure that the TV bracket you choose is compatible with the VESA standard of your TV. You do not want to find yourself in a situation where your TV is 400 × 400, but you accidentally buy a 600 × 600 TV bracket instead! If you do not know what your TV's VESA standard is, you can check the label for the features. Otherwise, when in doubt, you can always contact our friendly installation experts for help.
Another important consideration when selecting a TV bracket is the weight of the TV. TV screens are heavy devices, and it is essential that you choose a TV bracket that you are sure can support the weight of your TV. Similar to before, you can check the features of your TV to determine the weight. After that, shop around for a TV bracket whose indicated weight support limit is above that figure.
Last but not least, you should also keep in mind some space considerations when mounting your TV on the wall. First, you must decide which type of TV bracket will allow you to achieve the maximum space efficiency or save the most space in your room. Next, during the mounting and installation process, you must ensure that there is enough space behind the TV to install your cables.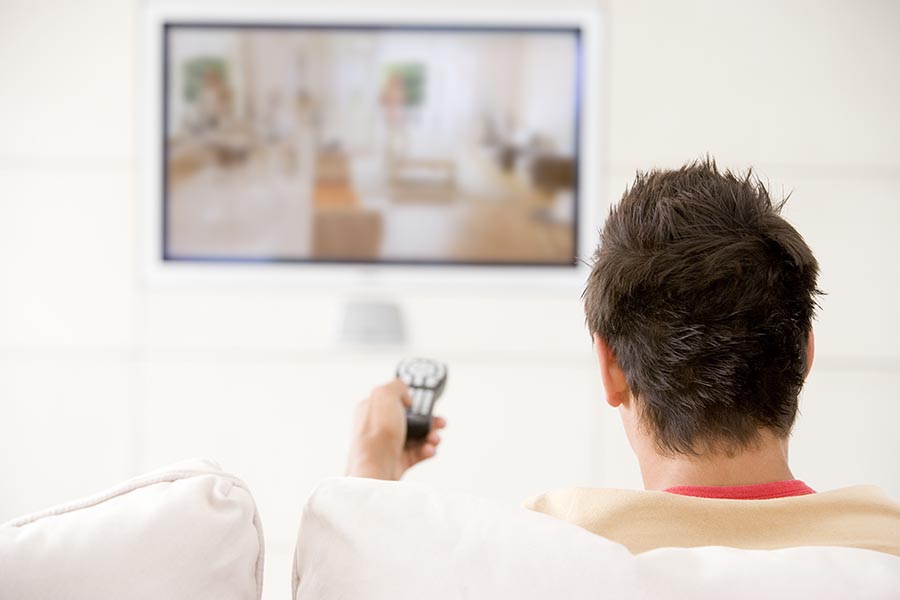 Engage Our Yi Leng Service Team for All Your TV Mount Installation Needs
Yi Leng Service has over 30 years of experience in TV mounting, electrical works and cable solutions. Our expertise in all aspects of installation, maintenance and repair works has served many satisfied clients over the years, and we are committed to providing the best possible service at the best possible price.
We provide a reliable and affordable TV installation service that will meet all of your needs, from selecting the right brackets to to ensuring that your TV mount is secure. Get in touch with us today to set up the perfect viewing experience for your home!